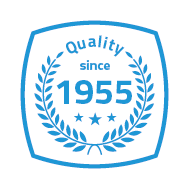 100% customizable bags for every need.

Everything as per your wish: Design, function, material.

1:1 Prototyping/Sample construction in Augsburg.

Top quality according to DIN ISO 9001:2015.
The validation of the customer backpack has been carried out with very positive feedback regarding implementation and functionality.
I would like to take a moment to give high praise to you and your employees. Your commitment is perfect in other projects as well.
Many thanks for the drawing. Let me say you surprise me again positively.
Thank you for your efforts in the current difficult situation for everyone! This is the best possible approach.
Wow, that sounds great. Thanks for the super nice and competent advice.
I am also very grateful because of your job 😊
It was such a long way, but it was successful finally and I am also thankful because you always find solutions for the appearing problems
I am really always positively surprised at how well you think along and work proactively. That is really particularly good! Thank you very much.
Super – thank you very much for your professional handling of the problem.
Super, if I didn't have you.
Thank you very much for the super fast help. I was able to finish the document. Brilliant. Thank you.
Super, thank you very much for the good explanation and the pictures of the materials. Oh yes, a sample would be great for this, then it will be clear to everyone what it will look like in the end.
For many years, the company IBA Hartmann has been at our side. The employees always have an open ear and take care of our concerns in a courteous and professionally competent manner. We have always found the employees of IBA Hartmann to be very reliable and solution-oriented contacts and have always felt well advised and cared for. Thank you for the past years and hopefully many more to come.
I would like to thank you for the very good cooperation and I am happy to recommend you as a contact person for support services to my colleagues.
Once again, thank you very much for the great and timely collaboration on our project. It was fun working with you on the first topic. I am looking forward to new upcoming topics with you.