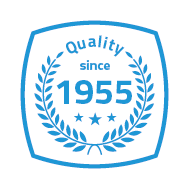 100% individual ticket pockets.

Customizable inside and out.

1:1 prototyping/sample construction in Augsburg.

Top quality, brilliant implementation.
Custom-made ticket pockets.
All documents on hand and nothing is forgotten! With a reach into the ticket pocket, all documents are readily available. Everything is in there. "How great that the tour operator has thought of everything." These thoughts gratefully pass through the minds of all travelers. The passenger gladly reaches into his ticket pocket made of soft imitation leather or nylon, while the holidaymaker on the cruise ship appreciates his practical ticket holder made of soft film or sturdy PP material.
The ticket pocket, your travel companion! Ticket pockets are a popular travel companion that conveys your brand message in various ways: discreetly embossed on imitation leather, printed in full color on film, embroidered, or with an emblem. We are happy to show you "all travel options."