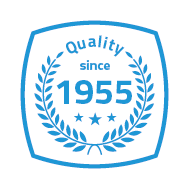 100% customizable bags for every application.

Everything according to your wishes: Design, function, material.

1:1 Prototyping/sample construction in Augsburg.

Top quality according to DIN ISO 9001:2015.
Protect, organize, create clarity: Custom-made technical bags.
Devices, tools, papers, bottles, cans, and all your accessories find the right place in our technical bags. Protect and organize your contents and create clear overview. We know that it matters at exactly the moment when you have to have your technical bag quickly and ready to hand.
As custom manufacturers, we accommodate your wishes regarding material, shape, and size. We make your technical bags individually according to your specifications. Of course, we also have product samples and prototypes in our wide-ranging portfolio.
As soon as we know your contents, we suggest the right material for you. Benefit from the robustness of leather, artificial leather, or nylon fabric. Whatever you need for your technical bag: We have it. Feel free to contact us.
Here's What Our Clients Say:
"The validation of the customer backpack has been done with very positive feedback regarding implementation and functionality."
"I would like to express a big compliment to you and your employees in between. Your commitment is perfect in other projects as well."
"Many thanks for the drawing. Let me say you surprise me again positively."
"Thank you for your efforts in the current, difficult situation for everyone! This is the best possible approach."
"Wow, that sounds good. Thanks for the super nice and competent advice."
I am also very grateful because of your job
It was such a long way, but it was successful finally and I am also thankful because you always find solutions for the appearing problems
"I'm really always positively surprised how well you think along and work forward. That's really particularly good! Thank you."
Great – thank you for your professional handling of the problem.
"Great, what would I do without you."
"Thank you very much for the super fast help. I was able to finish the document. Brilliant. Thanks."
Great, thank you for the good explanation and the pictures of the materials.
Oh yes, a sample would be great for this, then it will be clear to everyone what it will look like in the end.
I thank you for the very good cooperation and recommend you as a contact for aid devices to my colleagues.
Again, the very best thanks for the great and timely cooperation on our project.
It was fun working with you on the first topic. I'm looking forward to new upcoming topics with you.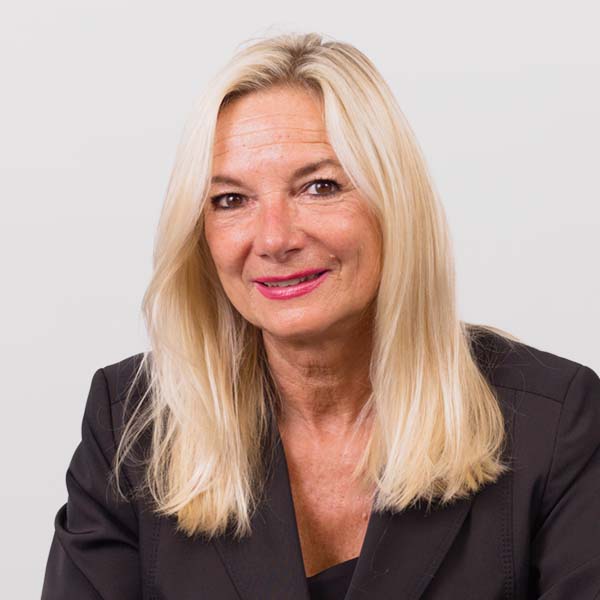 The 3 steps to your technical bag:
Your requirements:
Will the technical bag be used outdoors, will it be exposed to weather influence possibly for a longer time, or is it necessary to observe special hygiene requirements for the material?
Is easy, quick access to the content important? Do the bag contents, such as technical parts, medical equipment or pharmaceuticals, need to be particularly protected?
Accordingly, our recommendation for the model of the bag, the layout of the bag interior, the positioning of outer pockets, etc. varies.
What are the suitable materials for the interior and the outside of the technical bag: Should the surfaces be smooth because they are easy to clean, or is a fabric structure recommended because these fabrics conform better?
And last but not least: Which closure options will be used? Zipper vs. snap button, velcro vs. tenax.
The first-aid bag for rescue workers, the deployment bag for the riot police, the holster bag for the ABC protective equipment of the Bundeswehr… we at IBA Hartmann BAGS know what matters with your technical bag.
We will be happy to advise you and develop the perfect technical bag with you, which can do exactly what you need.
The test in practice:
Only reality counts! Even the most elaborate test methods cannot replace a user/deployment test under real conditions. This is the main reason why we work with 1:1 prototypes, designed and produced in the IBA Hartmann Prototyping by our master bag maker.
The prototypes correspond in all details 1:1 to the specimens of the subsequent series production.
Now it's time to confront the technical bag with all the adversities that it can encounter in the course of its life: From harmless splash water to the deadly inferno. This can take several weeks. Please take the necessary time for this. After all, you should decide which details need to be improved for the series or that we have developed a perfect technical bag together again.
The production:
You have tried to drown, tear and burn your bag. Dry things stay dry, the straps hold more weight than they need to and in the inferno the bag also made a good appearance in the first phase (at least as long as it had to withstand the flames according to specification). Then you can now release your individual prototype of the technical bag and relax. According to the technical specification, the agreed budget, your schedule and the required quality certificates, the technical bag is manufactured by one of our partners in China, in Turkey or here in Bavaria.
These are your advantages with iba hartmann TASCHEN: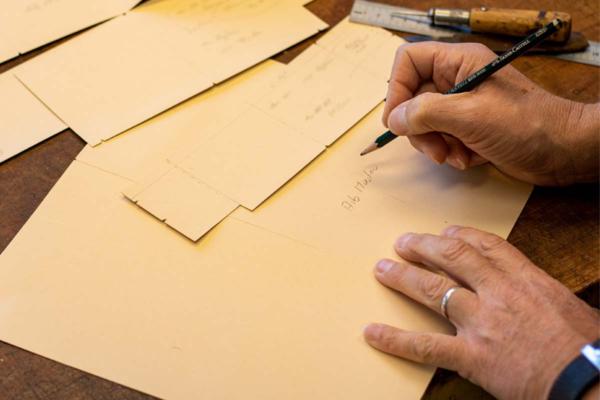 Individual technical bags, developed by professionals.
For two generations, we have been developing sophisticated, functional technical bags. Thanks to our long-standing experience in the field of technical bags, we can provide you with clever solutions in detail to make the handling of our technical bags easier. You can learn all about it from our field service advisors on site or during your visit to our sample workshop "Prototyping" in a conversation with our master bag maker at IBA Hartmann in Augsburg.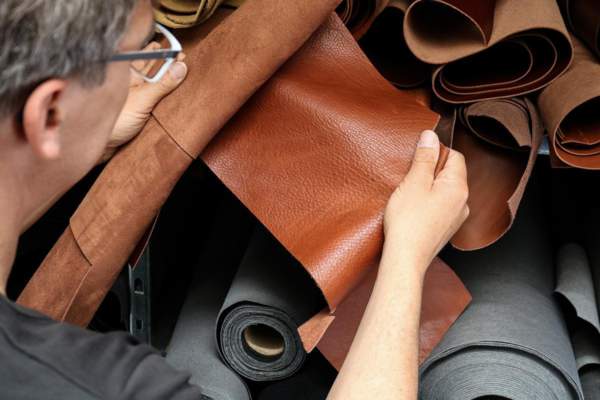 DIN ISO 9001:2015 certified.
As one of the first companies in our industry, we have been certified according to DIN ISO 9001 for almost 25 years (since 1996). This way, you can be sure that all project steps are equally ordered, transparent, and standardized. Our QMB (Quality Representative) always keeps an eye on everything to ensure it runs according to these ISO specifications. This ensures our high production quality. During product development in-house and during the production process at our partners' premises. You can trust that your series production will be realized piece by piece in constant quality. If desired, we also log additional test criteria through QMB checks at our manufacturer enterprises on site.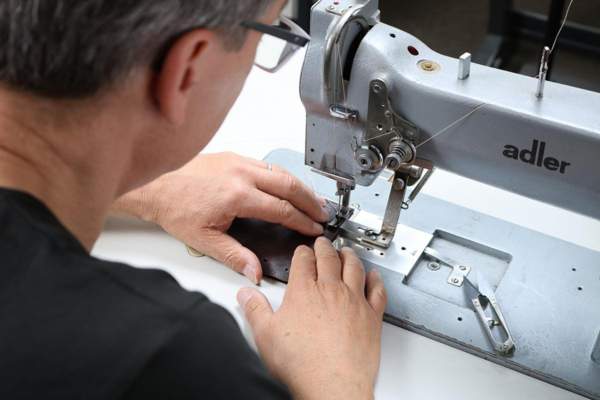 Technical bags only in custom-made.
Reorders of technical bags are important to us. Because when reordering a technical bag that has been produced earlier, we not only appreciate this proof of trust and customer satisfaction. On this occasion, we also always seek the direct, intense exchange with our clients, because we want to learn and improve: The feedback of our customers from daily practical use is of particular importance to us. Now we get the chance to step up again. We want to know where possible weak points have occurred in everyday use, which outside pockets should be better placed, which closures close easier, which places are particularly exposed…. etc. Important for you to know: We will not rest now, we continue to develop – for your challenges in use on site.
What types of technical bags are available?
We have a wide range of technical bags for all purposes. Depending on the purpose and need, we manufacture your technical bags according to your individual wishes in terms of shape, size, material and quantity. Feel free to get an overview of our
technical bags:
On-board network packaging
Deployment bags
Car document bags
Device bags
Tool bags
Just give us a call. We are always at your side with advice.
Is the material of the technical bags robust and weatherproof?
Yes. We adapt the strength of your bag to the influences against which your technical bag must be armed. Our technical bags can withstand everything - from simple mud splashes to hot flames. Robust and weatherproof. Do you have questions about your custom-made product? No problem. Just contact us. We will find the perfect solution for your technical bag.
Can the material of the technical bags be wiped clean?
Yes. Feel free to talk to us about your technical bag. Depending on the bag and desire, we also use materials that can be wiped clean. Ultimately, your technical bags should remain operational for a very long time.
How long do technical bags last?
It depends on how the technical bag is treated. Our technical bags can last a lifetime if used and cared for properly.
Of course, with a high volume of use, wear and tear is also to be expected. That's also no problem for us. We have your prototype saved as a sample and are able to produce more technical bags of your custom-made product quickly and at any time. Of course, we will also accept further change requests if you wish for a modified form of your technical bag.
How do you prevent the technical bags from rubbing when carried?
Our technical bags will not rub when carried. We pad or rubberize the inner material of the straps so that the straps do not slip or rub. We also pay attention to ergonomic shapes for our technical bags.
How quickly do you deliver technical bags?
We deliver your technical bags as quickly as possible. Since we also produce in China and Turkey in addition to Bavaria, please allow us a delivery time of normally 12 weeks.
Can I suggest a sample or are there standard samples for the IBA technical bags?
Both. Depending on whether you come to us with your individual ideas for your technical bag or need a suggestion from us: As a custom manufacturer, we can of course do both. Feel free to talk to us about your sample. We would also be happy to show you what a wide range of standard samples we already have in store.