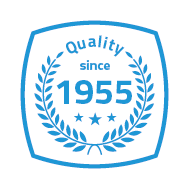 100% custom laptop, tablet, smartphone bags.

Everything tailored to your needs:
design, functionality, material.

Over 60 years of experience.

Top quality, brilliant execution.
Individual laptop, tablet, and mobile phone bags.
Indispensable, always with you. The smartphone, the laptop, the tablet. Whoever manages to package these gadgets in such practical, tasteful, and company logo-bearing bags will stay close to their customers.
The BAGS from IBA ensure that your promotional items are gladly used privately in the long term.
Bags made of neoprene or leather?
The selection is so versatile: durable nylon or neoprene versus felt or foil (vintage look), tarpaulin or canvas, simply made of PP woven material or even elegant in leather. We realize your individual ideas, we advise you on which material is suitable for your requirements.