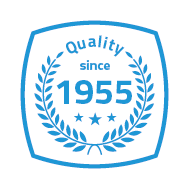 100% individual deployment bags.

Everything according to your wishes: design, function, material.

1:1 prototyping/sample construction in Augsburg.

Top quality according to DIN ISO 9001:2015.
Deployment bags save lives: IBA quality you can rely on.
Sometimes seconds decide between life and death. This is where the quality of our deployment bags proves itself. Count on it: every handle is in place, our deployment bag is 100% reliable. You have immediate access to all bag compartments, no zippers getting stuck. Sturdy handles, double seams, secure eyelets and carabiners are quality features of your deployment bag.
Secure your deployment bags for your daily work in the fire department and police, armed forces and THW, with rescue workers and paramedics, as service technicians and assembly specialists. Our deployment and rescue bags are indispensable at accident sites on the motorway, during extinguishing operations in residential blocks, in current deployment areas of the armed forces, or even during repairs on the wing of a wind turbine.
In over 6 decades of business activity, we have met numerous extreme requirements and worked with specialists from various industries. Through our many years of experience, we are professionals in the conception and production of your individual deployment and rescue bags.
Feel free to contact us. We plan and sew exactly the deployment bag you need.
Printed deployment bags – examples of implementation:
"For many years, IBA Hartmann has been by our side. Their staff always have an open ear and take care of our concerns courteously and professionally. We have always found the IBA Hartmann team to be very reliable and solution-oriented, and we have always felt well advised and supported. Thank you for the past years and hopefully many more to come."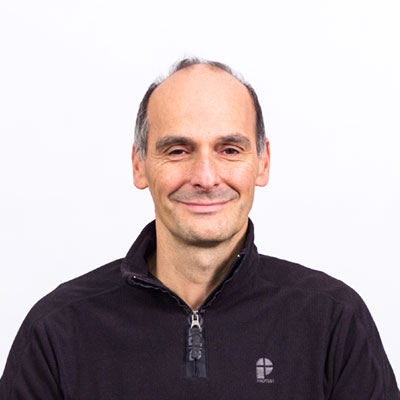 The 3 steps to your deployment bag:
Your requirements:
Your deployment bag will be used outdoors, so it will be exposed to the weather over a longer period of time. Do you also have to take into account special hygiene requirements for the material?
Is quick, easy access to the contents important, do the contents of the bag such as technical parts, medical equipment or pharmaceuticals need to be particularly protected?
Our recommendation for the model of the bag, the division of the bag interior, the positioning of external pockets, etc. will vary accordingly.
What are the suitable materials for the interior and the outer sides of the deployment bag: Should the surfaces be smooth because they are easy to clean, or is a fabric structure recommended because these fabrics conform better?
And last, but not least: Which closure options will be used? Zip vs. snap button, Velcro vs. Tenax.
Whether you need the classic first aid bag, the holster bag or the bag for ABC equipment as the Bundeswehr, or the deployment bag for the riot police – we at IBA Hartmann Bags know exactly what your bag needs.
We are happy to advise you and develop the perfect deployment bag with you, which can do exactly what you need.
The test in practice:
Only reality counts! Even the most sophisticated testing methods cannot replace a user/deployment test under real conditions. This is the main reason why we work with 1:1 prototypes, conceived and produced in the IBA Hartmann prototyping by our master craftsman.
The prototypes correspond in all details 1:1 to the specimens of the subsequent series production.
Now the bag has to confront all adversities it can encounter in the course of its life: From harmless splash water to the deadly inferno. This can take several weeks. Feel free to take the necessary time. After all, you should decide which details need to be improved for the series or that we have developed a perfect deployment bag together again.
The production:
You have tried to drown, tear, and burn your bag. Dry remains dry, the straps hold more weight than they should, and in the first phase of the inferno, the bag also made a good impression (at least as long as it had to withstand the flames according to the specification). Then you can now approve your individual prototype of the equipment bag and relax. According to the technical specification, the agreed budget, your schedule, and the required quality certificates, the bag is made by one of our partners in China, in Turkey, or here in Bavaria.
These are your benefits with  iba hartmann TASCHEN: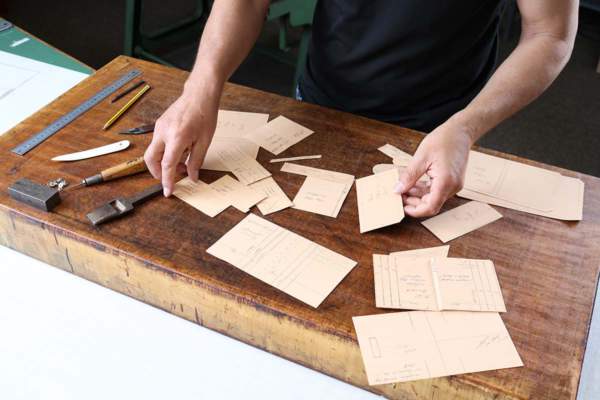 Individual deployment bags,
developed by professionals.
Already in the second generation, we develop sophisticated, functional tactical deployment bags for the military and emergency services. Thanks to our many years of experience in the field of rescue and deployment bags, we are able to show you clever solutions in detail to make the handling of our bags easier. You can find out all about this personally from our field consultants on site or during your visit to our sample workshop "Prototyping" in a conversation with our master craftsman at IBA Hartmann in Augsburg.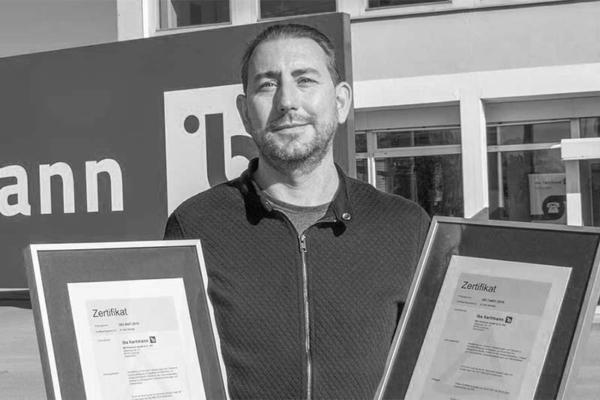 DIN ISO 9001:2015 certified.
As one of the first companies in our industry, we have been certified according to DIN ISO 9001:2015 for almost 25 years (since 1996). This way, you can be sure that all project steps are equally orderly, transparent, and standardized. Our QMB (Quality Manager) always keeps an eye on everything running according to these ISO specifications. This ensures our high production quality. During product development in-house and during the production process with our partners on site. You can trust that your series production will be realized piece by piece in constant quality. If desired, we also log additional test criteria through QMB Checks at our manufacturer's facilities on site.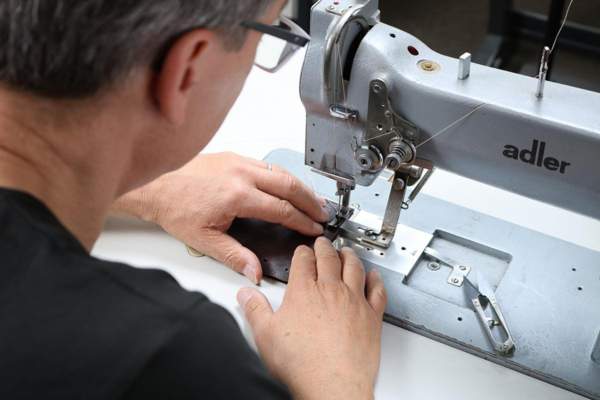 Deployment bags only in custom-made.
Reorders of deployment bags are important to us. Because when reordering a rescue bag produced earlier, we are not only happy about this proof of trust and customer satisfaction. On this occasion, we always seek the very direct, intensive exchange with our clients, because we want to learn and improve: The input from our customers from everyday practical use is of particular importance to us. Now we get the chance to put even more on top. We want to know where possible weaknesses have occurred in everyday life, which outer pockets should be set better, which closures close easier, which places are particularly exposed… etc. Important for you to know: We will not rest now, we will continue to develop – for your challenges in the field.
For which areas of operation have you already made deployment bags?
Our deployment bags are in use in a range of different areas. We have already produced bags for the fire service as well as the police. In addition, you will find IBA deployment bags with the Bundeswehr and the Federal Agency for Technical Relief, and among paramedics and first aid workers. Service technicians and assembly specialists also use our bags in their daily work.
What exactly does DIN ISO 9001:2015 mean?
DIN ISO 9001:2015 is an indispensable ISO certification for our production. With it, we ensure the highest quality both in our products and in all working conditions for our employees.
How long does it take to produce the deployment bags?
The production duration depends on the type of deployment bags and the number ordered. Depending on the item and material, we determine the production location. For our leather deployment bags, which we have produced in Turkey, we need about 6 weeks. For your deployment bags with a production location in Asia, please allow us a delivery time of 12-14 weeks.
Our deployment bag has a particularly unusual format. Do you also manufacture according to individual customer wishes?
Of course. As a custom manufacturer, we respond to your individual wishes regarding format, material, and color. Speak to us in a straightforward manner. Together we will find the solution for exactly the deployment bag that suits you.
Is the material of the deployment bags waterproof?
Yes. If you would like to order waterproof deployment bags from us, that is no problem. Your deployment bag should be able to withstand all weather conditions. In addition, as a custom manufacturer, we naturally offer you all other types of materials. No matter what material you want for your deployment bag: Rely on us. We take care of it.